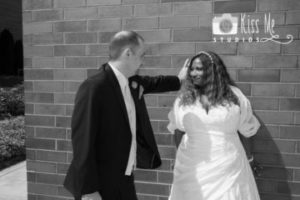 Before
After a hiatus to celebrate Zachary's birth, I had the opportunity to photograph Rachael and Michael's Raleigh, NC, wedding yesterday. Held at the beautiful WRAL Azalea Gardens, it was a perfect day for a wedding! The bride and groom prepared in tiny rooms, which presented issues with the getting ready shots, but I still managed to get some unique pictures! I also was able to get Rachael outside for some bridal portraits before the ceremony, and orchestrated a bit of subterfuge in keeping Michael from seeing Rachael before the ceremony. Fun times, indeed!
---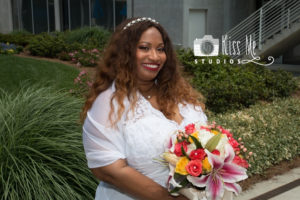 During
The ceremony was held at the garden patio, with an arbor brought in by the bride's helpers. It was tastefully decorated with ribbons and flowers. Unfortunately, the DJ set up his speakers directly behind and slightly to the right of the arbor, so it was a challenge trying to keep those speakers out of the photos. The ceremony was short and sweet, with the father of the bride walking her down the aisle, the mothers pouring unity sand, and the bridal party dancing their way off after the ceremony.
---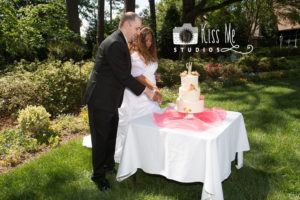 After
I accomplished all the requested family portraits at the patio prior to dis-assembly, and proceeded to take care of the remaining full bridal party portraits (bride & groom & bridesmaids & groomsmen). We were supposed to depart the garden by 3, and I'm happy to report that we took our last poses at exactly 3, allowing Rachael and Michael a few more minutes to say their goodbye's to their family and friends.
---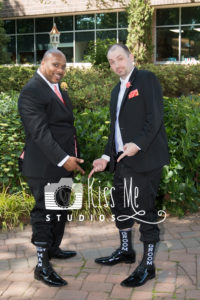 Our sneak peek will be posted on our Facebook page in a week or so, and all photos will be posted on our website, http://www.kissmestudios.com, in a month or so.