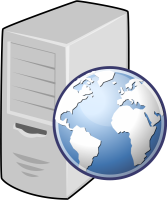 Dumping GoDaddy for Arvixe
I have moved from my old hosting provider of GoDaddy, in favor of Arvixe. In today's post, I will highlight the reasons why I chose to change to a new hosting provider.
Why GoDaddy?
I had been a GoDaddy customer for nearly seven years, ever since I started hosting websites. GoDaddy's ease of setup, maintenance, and cost was my lure, and so I signed up for a monthly subscription to their Deluxe Classic Hosting Linux plan. I needed a plan that was able to manage multiple domains and allow multiple databases, and I was already comfortable with *nix systems, so Linux was the natural choice over Windows.
Fast forwarding to the present day, I started a new business with my wife, Chelsea, to encapsulate our photography business, kissmestudios.com, and I quickly found out that GoDaddy will not let me add more than one email address to any domain! This was troublesome, since Google Apps (which we used for emails to chelseasicklesphotography.com) was no longer free, and we can't afford to add that insane $50 a month bill just to have two email addresses. So, I started researching a new hosting provider.
New Hosting Must-Haves
I had a list of "must-haves":
Manage multiple domains in one account
Register and nameserve domains
Advanced DNS control
Multiple databases
Manage Email Accounts (multiple emails per domain)
Magento-friendly hosting
SSH access to hosting account
These items allow me to effectively manage the domains I use, and it should set me up to be able to deploy and test out the latest in web technologies.
Why Arvixe
I chose Arvixe, because they are well reviewed, and they have been mentioned in multiple Magento hosting blog posts. The cost works out to be almost half of what I was paying GoDaddy, in addition to gaining the ability to manage email accounts!
Transferring Hosting
The domain transfer process to get justinsickles.com and kissmestudios.com over to the new account took a while, nearly a week. While frustrating, neither site was being trafficked, so the downtime was irrelevant. Other than the wait, the process was quite smooth:
Unlock the domain in the GoDaddy domain manager
Get the authorization code from GoDaddy (sent to domain owner's email)
Initiate transfer via Arvixe's billing panel, providing it with the authorization code
Receive an email from Arvixe asking to confirm transfer; click through to authorization site.
Wait for transfer to process
At this point, the domain is in the Arvixe billing panel, and depending on the options you chose at purchase, the domain is either pointing at the hosting server or at a parked server. I chose to point at the hosting server for both domains. This allows me to setup justinsickles.com as the primary domain for the hosting account, and kissmestudios.com as an add-on domain (its webroot is a directory within the main hosting account directory).